MoSHE Vacancy 2020 [TVET Specialist Jobs] Ethiopia Govt Job: there is currently one vacancy for technical and vocational education and training (TVET) Specialists.
Recently The Ministry of Science and Higher Education (MoSHE) has published an employment announcement (Addis Zemen) regarding the currently vacant position on TVET Specialists posts. Therefore, applicants interested in Ethiopian Govt job seekers must apply before the closing date.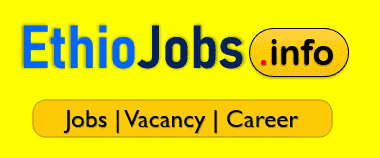 MoSHE Job Vacancy 2020 
The Ministry of Science and Higher Education (MoSHE), established by proclamation number 1097/2018 in October 2018, is responsible to lead the development of science, higher education as well as the technical and vocational education and training (TVET) in Ethiopia.
Position
TVET Specialist
Total Vacancy
01
Opening Date
21 March 2020
Closing Date
02 April 2020
Job Location
Addis Ababa
Salary
as per scale
Requirements
5-year experiences
Vacancy Announcement Summary
Education: Master's degree in Education, Business, Economics, Public Policy, development studies or other relevant fields, or equivalent work experience.
Work Experience: Five years of teaching or leadership experience in the TVET sector or higher academia.
Position Salary:  The position salary is in accordance to project pay scale of the Ethiopian Government.
Probation Period: Six (6) months Probationary Period.
Contract Period: 1-year contract with the possibility of extension and based on a good performance.
Deadline for submission: within 10 working days this announcement
Project Address
Federal TVET Institute, First Floor, Human Resource Administration  Section, MainStreet from Lamberet to Wosen, or it can be downloaded  from the website https://www.ftveti.edu.et" Tel. 0116 46 56 89
How to apply?
Interested applicants should submit their CVs as prescribed in the employment notification. Along with supporting documents (educational) in-person to the Federal TVET Institute Office or via mail address.
First Download the Vacancy Notification [PDF]
Read the vacancy announcement carefully.
Check the vacancy details with eligibility.
Prepare your CV or Application Details.
Finally, apply as instructed by the Administration Authority.