EWDNA Job Vacancy 2023 [Experienced Only]: A total of 01 "Communication Officer" vacancies for Experienced only Candidates. Applicants must apply before May 25, 2023. The EWDNA is currently located at Addis Ababa.
EWDNA Job Vacancy 2023 – Ethio Jobs. The EWDNA looking for "Communication Officer" Vacancy. EWDNA has released the job notification to hire the candidates who completed a Degree in B.A. may apply on or before May 25, 2023.
EWDNA has published an employment notification May 17, 2023 in Addis Zemen regarding the currently vacant post on various posts. Therefore, interested Ethiopia Govt job seekers must apply before the closing date. EWDNA Job Vacancy 2023.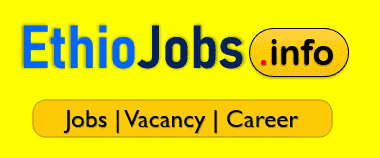 EWDNA Job Vacancy 2023
EWDNA Job Vacancy 2023 A total of 01 vacancies for Experienced only.
Position
Communication Officer
Total Vacancy
01
Opening Date
May 17, 2023
Closing Date
May 25, 2023
Job Location
Addis Ababa with possible filed works
Salary
Negotiable
Requirements
Experienced Only
Job Vacancy Summary
Hiring Authority: Ethiopian Women with Disabilities National Association (EWDNA)
Department: HR Department
Organization Type: Private
Employment Type: Full time
Position: Communication Officer
Total Vacancy: 01
Closing Date: May 25, 2023
Application Process: Offline
For more information: 0944-736342/0928473246
Job Requirement
Education and Work Experience
Bachelors/ MA Degree required, in journalism, Political science and international relations, language and literature or similar area preferred.
Minimum of 2 years of relevant, professional experience, experience in media organizations is a plus.
Required knowledge skill and experience
Must have exceptional written and verbal communication skills.
Must have excellent computer skills particularly with software applications like Word and PowerPoint.
Knowledge of Associated Press writing style guide.
Must have the ability to effectively prioritize projects and multi-task.
Must be an efficient time manager.
Must be able to function well in a team environment.
Must have strong public speaking skills.
Must be highly detail oriented.
Expert knowledge of the organization's mission statement and product and service offerings.
Must have excellent interpersonal skills.
Must have good problem solving and decision-making skills.
Must have exceptional networking skills.
Must be able to establish firm and reliable contacts in various media outlets.
How to apply for EWDNA Jobs 2023?
Closing Date: 7 working days from its announcement in Reporter News paper
EWDNA is an equal opportunity employer offering employment without regard to disability, race, color, religion, sex, age, etc. Qualified women with disabilities are encouraged to apply!
Applicants have to submit their CV and copies of all supporting documents in person or through or email wonde2323@gmail.com under subject: "Application for Vacancy". Only shortlisted candidates will be contacted.
Delivery Address:
Hand delivery Address: Yeak Subcity Wereda 8 H. No 558. Near British Embassy commonly called Abiebie Suqqe. For more information call via 0944-736342/0928473246
Download: Vacancy Notification