Roha Pack PLC Job Vacancy 2023 [Experienced Only]: A total of 01 "Senior Executive Secretary" vacancies for Experienced only Candidates. Applicants must apply before October 09, 2023. The Roha Pack PLC is currently located at Addis Ababa.
Roha Pack PLC Job Vacancy 2023 – Ethio Jobs. The Roha Pack PLC looking for "Senior Executive Secretary" Vacancy. Roha Pack PLC has released the job notification to hire the candidates who completed a Degree in B.A. may apply on or before October 09, 2023.
Roha Pack PLC has published an employment notification October 01, 2023 in Addis Zemen regarding the currently vacant post on various posts. Therefore, interested Ethiopia Govt job seekers must apply before the closing date. Roha Pack PLC Job Vacancy 2023.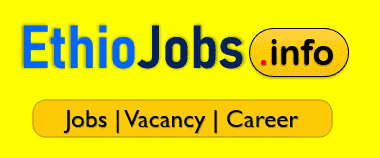 Roha Pack PLC Job Vacancy 2023
Roha Pack PLC Job Vacancy 2023 A total of 01 vacancies for Experienced only.
Position
Senior Executive Secretary
Total Vacancy
01
Opening Date
October 01, 2023
Closing Date
October 09, 2023
Job Location
Addis Ababa
Salary
Negotiable
Requirements
Experienced Only
Job Vacancy Summary
Hiring Authority: Roha Pack PLC
Department: HR Department
Organization Type: Private
Employment Type: Full time
Position: Senior Executive Secretary
Total Vacancy: 01
Closing Date: October 09, 2023
Application Process: Offline
For more information: 0116-392451
Official Website: www.rohapack.com
Job Requirement
Educational Background: A Degree in Management, Administration, Secretarial Science or Equivalent.
Work experience: At least 6 years, of which 2 years on senior executive secretary position.
Major Duties and responsibilities, but not be limited to:
Create a long-term schedule for the executive
Maintain executive's agenda and assist in planning appointments, board meetings, conferences etc.
Attend meetings and keep minutes
Manage the executive's phone calls and other communications
Conduct any research the executive needs
Handle and prioritize all outgoing or incoming correspondence (e-mail, letters, packages etc.)
Make travel arrangements on behalf of the executive
Problem solve any issues that the executive requests
Communicate between the executive and third parties
Capabilities:
Excellent organizational and time-management skills
Daily record keeping and proper filling of documents
Great planning abilities
Integrity and confidentiality
Outstanding interpersonal and communication skills
Advanced skills using the Microsoft Office
How to apply for Roha Pack PLC Jobs 2023?
Interested applicants are invited to submit their application and CV s within 7 days of this notice at Corporate Office located in Addis Ababa, Bole Medhane Alem area, Selam City mall, 7th floor, Room# 704 Or send sara@rohapack.com.
For more information call 0116-392451.