Eshetu Lemma Road Contractor Vacancy 2021 Civil Engineering Vacancy for experienced candidates. Jobseekers must apply on or before April 15, 2020.
Recently the Eshetu Lemma Road Contractor has published an employment announcement regarding the currently vacant position on Civil Engineering posts. Therefore, applicants interested in the Ethiopian Govt job seekers must apply before the closing date.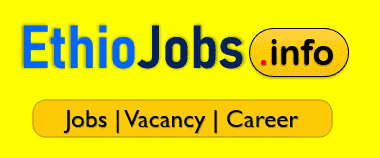 Eshetu Lemma Road Contractor Vacancy 2021
Eshetu Lemma Road Contractor Vacancy Announcement 2021
Who can apply?
Graduate in  Civil Engineering
Total Vacancy
01
Opening Date
07 April 2020
Closing Date
15 April 2020
Job Location
Addis Ababa
Salary
as per scale
Requirements
Experienced only
Vacancy
Our company Eshetu Lemma RC JV with SSIB and BGGC would like to employee qualified applicants on
the following position.
Job title : Project Management
Company: Eshetu Lemma R.C joint venture with SSIB and BGGC
Job qualifications B.SC in Civil Engineering
General work experience 5 years in road construction  Specific work experience: Working in at least one
completed project having a road marking paint work.
job description  Preparation of weekly and monthly reports Preparation of payment certificate Planning and schedules of work orders and description
Employment term: Contract
Salary: Negotiable
Place of work:  Addis Ababa
Contact Person:
Mr. Mulugeta
Tel: 0911225849
Mr. Buzuayew Getachew [Michael Kasaye
Tel 0911925201/0910034570
Address:
Bole Medanialem, Alem Desu Building
6th floor room no. 605
How to Apply?
Interested applicant who fulfill the above requirements can submit their applications and CV with photocopies
of testimonials within 7 days of this announcement to the above address. Hope to receive the result in on time
possible.
Address: Mobile: +251-9-11-69-67-40/+251-9-11-92-
52-01 Bole Desu Building 6th R.no. 605,
Addis Ababa Ethiopia
Bizuayehu Getachew
General Contractor