Doctoral Research Assistant Ethiopia Job Vacancy 2021. There are currently 02 vacancies at the Addis Ababa University for fresh graduate and experienced candidates.
Recently the Addis Ababa University, Ethiopia has published an employment announcement regarding the currently vacant position on Doctoral research Assistant Posts. Therefore, applicants interested in the Ethiopian Govt. job seekers must apply before the closing date.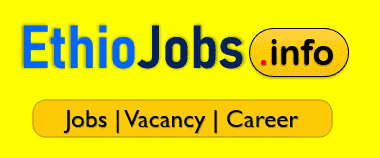 Doctoral research Assistant Ethiopia Job Vacancy 2021
Addis Ababa University Ethiopia Job Vacancy 2021
Who can apply?
P.hD Degree in relevant fields.
Total Vacancy
02
Opening Date
September 26, 2020
Closing Date
October 08, 2020
Job Location
Addis Ababa
Salary
24000 per month
Requirements
Experienced Only
Vacancy Announcement Summary
Origination Name: Addis Ababa University, Ethiopia
Type of Organization: Government 
Educational Qualification: P.hD Degree in relevant fields.
Term of Employment: Permanent 
Job Duration: Full time
Location: Addis Ababa
Position Name: Doctoral research Assistant
Deadline: October 08, 2020
Salary: ብር 24000 per month
Total Variety of Positions: 01
Fresher's Vacant Post: 0
Experienced Vacant Post: 02
Application Process: in person, or by mail, or by e-mail
Profession: Sociology, Public Health, Gender, Anthropology, Demography, Health Science.
How to apply?
Interested applicants can submit their CV, academic credentials and work experiences to the office of the institute of development and policy research AAU main campus, new central administration building, 4th floor, office number 407, during working hours or by email: idpr@aau.edu.et.