Amhara Bank SC Job Vacancy 2023 [Experienced Only]: A total of 01 "Senior Financial Analyst" vacancies for Experienced only Candidates. Applicants must apply before September 24, 2023. The Amhara Bank SC is currently located at Addis Ababa.
Amhara Bank SC Job Vacancy 2023 – Ethio Jobs. The Amhara Bank SC looking for "Senior Financial Analyst" Vacancy. Amhara Bank SC has released the job notification to hire the candidates who completed a Degree in B.A. may apply on or before September 24, 2023.
Amhara Bank SC has published an employment notification September 20, 2023 in Addis Zemen regarding the currently vacant post on various posts. Therefore, interested Ethiopia Govt job seekers must apply before the closing date. Amhara Bank SC Job Vacancy 2023.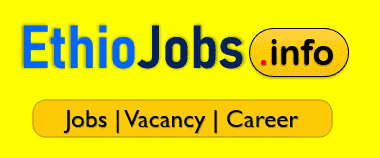 Amhara Bank SC Job Vacancy 2023
Amhara Bank SC Job Vacancy 2023 A total of 01 vacancies for Experienced only.
Position
Senior Financial Analyst
Total Vacancy
01
Opening Date
September 20, 2023
Closing Date
September 24, 2023
Job Location
Addis Ababa
Salary
As per Bank Scale
Requirements
Experienced Only
Job Vacancy Summary
Hiring Authority: Amhara Bank SC
Department: HR Department
Organization Type: Bank
Employment Type: Full time
Position: Senior Financial Analyst
Total Vacancy: 01
Closing Date: September 24, 2023
Application Process: Online
Official Website: www.amarabanksc.com
Purpose of the Job:
To conduct financial modeling and valuations, capital market and securities analysis as well as other required analysis in the upcoming capital market and financial liberalizations efforts.
Generic Functions:
Take up the roles of the Manager in his/her absence;
Actively participate in developing, reviewing and implementing policies & procedures, plan /budget of the division;
Mentor and enable staffs below his/her grades towards achieving their effective performance;
Demonstrate the Bank's code of conduct; embody the bank's good culture and corporate image to the public;
Engage in teamwork, collaboration, and transparency work practices;
Provide services as per the service level agreement;
Contribute to the bank's profitability as per the target set;
Specific Functions:
Develop various types of financial models to value debt and equity for mergers, acquisitions, and capital raising transactions;
Analyze complex financial models and make ongoing investment recommendations.;
Perform various valuation methods – comparable companies, precedents, and DCF;
Reduce financial risk based on current and forecasted market trends and financial data;
Prepare detailed reports that help senior management make key investment decisions;
Use complex analysis software and applications to forecast and assemble financial data;
Keep all client portfolios, financial data financial trends and regulations up to date;
Handle other related generic activities as deemed necessary
Job Requirement
Qualification: BA and above in Business Management/ Accounting/ Economics/ Business Administration/ Corporate Finance and Investment or any other related field
Experience: 5 years of experience in relevant fields.
OR
Applicants those who have working experience on Investment Advisory, Financial Consultant, Auditory Consultant, Lecturer and Researcher is advantageous.
N.B. Banking Experience is not mandatory.
How to apply for Amhara Bank SC Jobs 2023?
Female applicants highly encouraged
Only shortlisted candidates will be communicated
Hard copy or physical applications will not be accepted
The Bank has the right to cancel the post
Interested applicants fulfilling the above requirements are invited to apply within five (5) consecutive days from September 20, 2023 to September 24, 2023 via https://vacancy.amharabank.com.et/