UNAIDS Job Vacancy 2022 [Experienced Only]: A total of 01 "Officer" vacancies for Experienced only Candidates. Applicants must apply before May 28, 2022. The UNAIDS is currently located at Addis Ababa.
UNAIDS Job Vacancy 2022 – Ethio Jobs. The UNAIDS looking for "Officer" Vacancy. UNAIDS has released the job notification to hire the candidates who completed a Degree in B.A. may apply on or before May 28, 2022.
UNAIDS has published an employment notification May 11, 2022 in Addis Zemen regarding the currently vacant post on various posts. Therefore, interested Ethiopia Govt job seekers must apply before the closing date. UNAIDS Job Vacancy 2022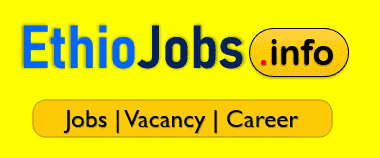 UNAIDS Job Vacancy 2022
UNAIDS Job Vacancy 2022 A total of 01 vacancy for Experienced only.
Position
Officer
Total Vacancy
01
Opening Date
May 11, 2022
Closing Date
May 28, 2022
Job Location
Addis Ababa
Salary
As per Company Scale
Requirements
Experienced Only
Job Vacancy Summary
Hiring Authority: Joint United Nations Programme on HIV/AIDS
Department: HR Department
Organization Type: NGO
Employment Type: Full time
Total Vacancy: 01.
Closing Date: May 28, 2022
Application Process: Online
Position: Officer
Official Website: www.unaids.org
Job Requirement
Candidates must be nationals of Ethiopia or legal residents with a valid Ethiopian residence or work permit and must reside within a reasonable distance of the UNAIDS office in Addis Ababa. A valid passport will be required. Applicants must have experience in the design, development and operational implementation of strategic information systems for AIDS programmes and an advanced level of English.
How to apply for UNAIDS Jobs 2022?
For full details of the position and how to apply, please visit: http://www.unaids.org/en/vacanciesandtenders/vacancies
First Download the Vacancy Notification [PDF]
Read the vacancy announcement carefully.
Check the vacancy details with eligibility.
Prepare your CV or Application Details for UNAIDS Job Vacancy 2022.
Finally, apply as instructed by the authority.