Siinqee Bank Job Vacancy 2022 [Experienced Only]: A total of 13 "Junior Collateral Valuator" vacancies for Experienced only Candidates. Applicants must apply before June 06, 2022. The Siinqee Bank is currently located at Addis Ababa.
Siinqee Bank Job Vacancy 2022 – Ethio Jobs. The Siinqee Bank looking for "Junior Collateral Valuator" Vacancy. Siinqee Bank has released the job notification to hire the candidates who completed a Degree in B.A. may apply on or before June 06, 2022.
Siinqee Bank has published an employment notification May 30, 2022 in Addis Zemen regarding the currently vacant post on various posts. Therefore, interested Ethiopia Govt job seekers must apply before the closing date. Siinqee Bank Job Vacancy 2022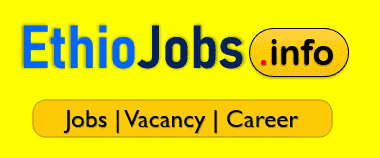 Siinqee Bank Job Vacancy 2022
Siinqee Bank Job Vacancy 2022 A total of 13 vacancies for Experienced only.
Position
Junior Collateral Valuator
Total Vacancy
13
Opening Date
May 30, 2022
Closing Date
June 06, 2022
Job Location
N/Showa, S/W/Showa, Jimma, I/Ababor, E/Wollega, W/Wollega, H/G/Wollega, W/Arsi, E/Hararge, W/Hararge, Guji, W/Guji and Bale District Offices
Salary
As per Bank Scale
Requirements
Experienced Only
Job Vacancy Summary
Hiring Authority: Siinqee Bank
Department: HR Department
Organization Type: Bank
Employment Type: Full time
Total Vacancy: 13
Educational Qualification: BSc degree in civil Engineering and related discipline. Ability of listening Speaking, Reading & writing 'Afaan Oromoo' English and Amharic Language is Mandatory.
Experience: A minimum of one year relevant work experience.
Closing Date: June 06, 2022
Application Process: Offline
Position: Junior Collateral Valuator
For more information: +251115571118
Official Website: www.siinqeebank.com.et
How to apply for Siinqee Bank Jobs 2022?
Anyone who interested and qualified for the posts is invited to submit Application letter, CV and other credential documents with original for registration. Grade 8 Ministry Certificate is Mandatory.
Registration Date: 07 (seven) Consecutive days after the vacancy is announced.
Only short listed candidates will be contacted.
Registration Place: Siinqee Bank SC Talent Acquisition & On boarding Directorate 6th floor Room No. 604 (Kazanchis Oda Tower).