People to People Job Vacancy 2022 [Experienced Only]: A total of 01 "Content Editor" vacancies for Experienced only Candidates. Applicants must apply before August 31, 2022. The People to People is currently located at Addis Ababa.
People to People Job Vacancy 2022 – Ethio Jobs. The People to People looking for "Content Editor" Vacancy. People to People has released the job notification to hire the candidates who completed a Degree in B.A. may apply on or before August 31, 2022.
People to People has published an employment notification August 24, 2022 in Addis Zemen regarding the currently vacant post on various posts. Therefore, interested Ethiopia Govt job seekers must apply before the closing date. People to People Job Vacancy 2022.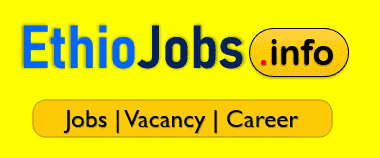 People to People Job Vacancy 2022
People to People Job Vacancy 2022 A total of 01 vacancies for Experienced only.
Position
Content Editor
Total Vacancy
01
Opening Date
August 24, 2022
Closing Date
August 31, 2022
Job Location
Addis Ababa
Salary
As per Company Scale
Requirements
Experienced Only
Job Vacancy Summary
Hiring Authority: People to People
Department: HR Department
Organization Type: Private
Employment Type: Full time
Position: Content Editor
Total Vacancy: 01
Closing Date: August 31, 2022
Application Process: Online
For more information: +251 115156563
Email: danielawraris1988@gmail.com
Job Requirement
A Bachelor's Degree or higher in Journalism or Communications; English; Political Science; Public Policy; or related subjects
The ability to speak confidently and diplomatically with colleagues at all levels of an organization
The ability to work effectively with a large and varied team, whether in person or remotely
Familiarity with WordPress-based websites and social media platforms is a plus
How to apply for People to People Jobs 2022?
Interested candidates who meet the required qualifications and experience are invited to submit updated CV and cover letter via email address: danielawraris1988@gmail.com or in person at People to People U.S.A office, Kidane Beyene building 7th floor, behind headquarter of postal office, before 31 of August 2022. Office phone No. for any query: +251 115156563. Po Box: 930 code 1250.
Download: Vacancy Notification