Jimma University Ethiopia Job Vacancy 2021 [Experienced Only]: A total of 07 vacancies for for fresh graduate and experienced Candidates only. Applicants must apply before February 12, 2021. The Jimma University Ethiopia is currently located at Addis Ababa.
Recently the Jimma University Ethiopia has published an employment notification in Addis Zemen regarding the currently vacant post on various posts. Therefore, interested Ethiopia Govt job seekers must apply before the closing date.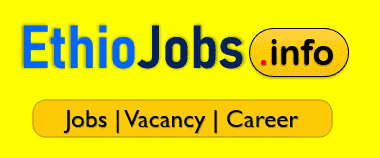 Jimma University Ethiopia Job Vacancy 2021
About: Jimma University is a public research university located in Jimma, Oromia, Ethiopia. It is recognized as the leading national university, as ranked first by the Federal Ministry of Education for four successive years.
Position
Physiotherapy ፊዝዮትራፒ.
Total Vacancy
07
Opening Date
February 4, 2021.
Closing Date

February 12, 2021

.
Job Location

Jimma University, Medical Facility, Addis Ababa.

Salary
6193, 8017.
Requirements
Experienced Only.
Job Vacancy Summary               
Name of the organization: The Jimma University Ethiopia.
Organization Type: Government.
Employment Type: Contract.
Educational Qualification:  M.Sc., B.Sc.
Total Vacancy: 07.
Experience:  Experienced Only.
Closing Date: February 12, 2021.
Position: Physiotherapy ፊዝዮትራፒ.
For more information: +251-(0)47-111-2202.
How to apply?
Interested applicants should submit their CVs as prescribed in the employment notification. Along with supporting documents (educational) in-person to Jimma University Ethiopia office or via mail address.
First Download the Vacancy Notification [PDF]
Read the vacancy announcement carefully.
Check the vacancy details with eligibility.
Prepare your CV or Application Details.
Finally, Send CV along with relevant Credentials directly to Jimma University, Main Campus Human Resource Administrative and Development Directorate Office, P.O. Box 378 Jmma or Fax:- No. 0471122433 or 047-1112040. Applicants outsite Jimma may Submit their Applications to Liaison Office of Jimma University, Bole ABH Building, Adds Ababa or Fax 011-1575610.