ISD Ethiopia Job Vacancy 2023 [Experienced Only]: A total of 01 "External Audit" vacancies for Experienced only Candidates. Applicants must apply before November 30, 2023. The ISD Ethiopia is currently located at Addis Ababa.
ISD Ethiopia Job Vacancy 2023 – Ethio Jobs. The ISD Ethiopia looking for "External Audit" Vacancy. ISD Ethiopia has released the job notification to hire the candidates who completed a Degree in B.A. may apply on or before November 30, 2023.
ISD Ethiopia has published an employment notification November 19, 2023 in Addis Zemen regarding the currently vacant post on various posts. Therefore, interested Ethiopia Govt job seekers must apply before the closing date. ISD Ethiopia Job Vacancy 2023.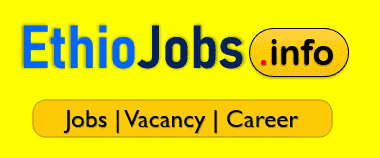 ISD Ethiopia Job Vacancy 2023
ISD Ethiopia Job Vacancy 2023 A total of 01 vacancies for Experienced only.
Position
External Audit
Total Vacancy
01
Opening Date
November 19, 2023
Closing Date
November 30, 2023
Job Location
Addis Ababa
Salary
As per Company Scale
Requirements
Experienced Only
Job Vacancy Summary
Hiring Authority: Institute for Sustainable Development (ISD) Ethiopia
Department: HR Department
Organization Type: Private
Employment Type: Full time
Position: External Audit
Total Vacancy: 01
Closing Date: November 30, 2023
Application Process: Offline
For more information: +251 116 186774
Official Website: www.isd-bio.org
Job Requirement
Journal voucher# 15
Cash payment voucher# 9
Petty cash payment voucher# 1
Cash received voucher# 1
How to apply for ISD Ethiopia Jobs 2023?
Our program and admin planned budget for 2023is about ETB 38,212,010.13 Million
N.B: Once a candidate audit firm is recruited a 3 years agreement for working with our organization will be signed
Interested candidate audit firms are requested to apply in person to our office in 10 days' time from the announcement date. Our office is near British Embassy opposite to MENAROL GUEST HOUSE building along the side/slip road to Sholla.
Only short-listed candidates will be contacted.
For further information please call on: +251 116 186774 or +251-912986074/ 0911182233