Ipas Ethiopia Job Vacancy 2021 [Experienced Only]: A total of 01 "Senior Financial Expert" vacancies for Experienced only Candidates. Applicants must apply before October 21, 2021. The Ipas Ethiopia is currently located at Addis Ababa.
Ipas Ethiopia Job Vacancy 2021 – Ethio Jobs. The Ipas Ethiopia looking for "Senior Financial Expert" Vacancy. Ipas Ethiopia has released the job notification to hire the candidates who completed a Degree in B.A. may apply on or before October 21, 2021.
Ipas Ethiopia has published an employment notification October 07, 20211 in Addis Zemen regarding the currently vacant post on various posts. Therefore, interested Ethiopia Govt job seekers must apply before the closing date. Ipas Ethiopia Job Vacancy 2021.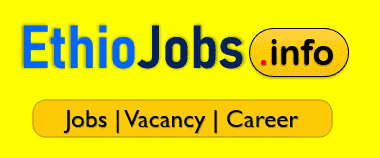 Ipas Ethiopia Job Vacancy 2021
Ipas Ethiopia Job Vacancy 2021 A total of 01 vacancies for Experienced only.
Position
Senior Financial Expert.
Total Vacancy
01.
Opening Date
October 07, 20211.
Closing Date
October 21, 2021.
Job Location
Addis Ababa.
Salary
Negotiable.
Requirements
Experienced Only.
Job Vacancy Summary
Hiring Authority: Ipas Ethiopia.
Organization Type: Government.
Employment Type: Full time.
Educational Qualification: University degree in accounting, business administration.
Total Vacancy: 01.
Experience: At least 10 years professional experience in a comparable position with management responsibility. Minimum 5 years professional experience with an international NGO.
Closing Date: October 21, 2021.
Application Process: Online or Offline.
Position: Senior Financial Expert.
For more information: 011 663 3379/ 011 662 6311.
Email: zewdieh@ipas.org.
How to apply for Ipas Ethiopia Jobs 2021?
Interested applicants should submit their CVs as prescribed in the employment notification. Along with supporting documents (educational) in-person to Ipas Ethiopia office or via mail address.
First Download the Vacancy Notification [PDF]
Read the vacancy announcement carefully.
Check the vacancy details with eligibility.
Prepare your CV or Application Details for Ipas Ethiopia Job Vacancy 2021.
Finally, apply as instructed by the authority.
Please send CV and application within 15 days from the day of announcement to the following address or hand-deliver to our Office: Micky Leland Street (22 Mazoria) Behind Yeshi Buna PO Box-63001 Addis Ababa, Ethiopia.
Note: Ipas management reserves the right to modify the contents of this position description at any time.
N.B. Only shortlisted applicants will be contacted.
Ipas is an Equal Opportunity Employer.