HST Consulting Job Vacancy 2022 [Experienced Only]: A total of 01 "Senior Researcher" vacancies for Experienced only Candidates. Applicants must apply before August 13, 2022. The HST Consulting is currently located at Addis Ababa.
HST Consulting Job Vacancy 2022 – Ethio Jobs. The HST Consulting looking for "Senior Researcher" Vacancy. HST Consulting has released the job notification to hire the candidates who completed a Degree in B.A. may apply on or before August 13, 2022.
HST Consulting has published an employment notification July 19, 2022 in Addis Zemen regarding the currently vacant post on various posts. Therefore, interested Ethiopia Govt job seekers must apply before the closing date. HST Consulting Job Vacancy 2022.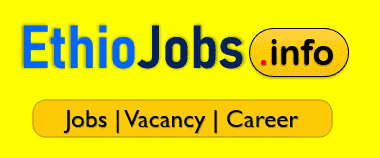 HST Consulting Job Vacancy 2022
HST Consulting Job Vacancy 2022 A total of 01 vacancies for Experienced only.
Position
Senior Researcher
Total Vacancy
01
Opening Date
July 19, 2022
Closing Date
August 13, 2022
Job Location
Addis Ababa
Salary
Attractive and Negotiable
Requirements
Experienced Only
Job Vacancy Summary
Hiring Authority: HST Consulting
Department: HR Department
Organization Type: Private
Employment Type: Full time
Position: Senior Researcher
Total Vacancy: 01
Educational Qualification: Master's Degree in Economics from reputable university with proven experience in conducting and delivering impactful research projects with high levels of autonomy.
Closing Date: August 13, 2022
Application Process: Offline
For more information: +251115572779, +251115527666
Official Website: www.hst.et.com
How to apply for HST Consulting Jobs 2022?
First Download the Vacancy Notification [PDF]
Read the vacancy announcement carefully.
Check the vacancy details with eligibility.
Prepare your CV or Application Details for HST Consulting Job Vacancy 2022.
Finally, apply as instructed by the authority.
We only encourage applicants who fulfill the above qualification to send their application and relevant documents by e-mail directly to HST Executive and Professional Recruitment Specialist: recruitment@hst-et.com or through www.hst-recruit.com or submit their application in person to the following address until 13 August 2022: HST Consulting Pvt. Ltd. Co., Ethio-China Friendship Avenue, Mina Building 5th & 4th Floor, Addis Ababa, Ethiopia, Tel: +251115572779, +251115527666, Fax: +251115528384, Email: info@hst-et.com, Website: www.hst.et.com
Only shortlisted candidates will be contacted for next stage of evaluation.