Ethiopian Minerals Corporation Job Vacancy 2023 [Experienced Only]: A total of 04 "Digital Marketing Officer, Director Human Resources and More" vacancies for Experienced only Candidates. Applicants must apply before October 24, 2023. The Ethiopian Minerals Corporation is currently located at Addis Ababa.
Ethiopian Minerals Corporation Job Vacancy 2023 – Ethio Jobs. The Ethiopian Minerals Corporation looking for "Digital Marketing Officer, Director Human Resources and More" Vacancy. Ethiopian Minerals Corporation has released the job notification to hire the candidates who completed a Degree in B.A. may apply on or before October 24, 2023.
Ethiopian Minerals Corporation has published an employment notification October 18, 2023 in Addis Zemen regarding the currently vacant post on various posts. Therefore, interested Ethiopia Govt job seekers must apply before the closing date. Ethiopian Minerals Corporation Job Vacancy 2023.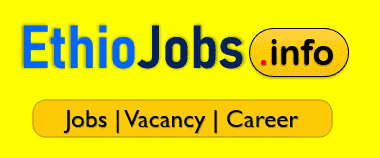 Ethiopian Minerals Corporation Job Vacancy 2023
Ethiopian Minerals Corporation Job Vacancy 2023 A total of 04 vacancies for Experienced only.
Position
Digital Marketing Officer, Director Human Resources and More
Total Vacancy
04
Opening Date
October 18, 2023
Closing Date
October 24, 2023
Job Location
Addis Ababa
Salary
Negotiable
Requirements
Experienced Only
Job Vacancy Summary
Hiring Authority: Ethiopian Minerals Corporation
Department: HR Department
Organization Type: Government
Employment Type: Full time
Position: Digital Marketing Officer, Director Human Resources and More
Total Vacancy: 04
Closing Date: October 24, 2023
Application Process: Offline
For more information: 0116-61-13-62
Official Website: www.ethiopianminerals.gov.et
Purpose of the Job
To effectively reach the target groups of the Corporation's product consumer through the social media and electronic communication channels by implementing integrated marketing communication and building a sustainable Corporation identity and image.
Main Duties and Responsibilities
Support the activities related to the Corporation's digital mineral trading platform in collaboration with the respective teams.
Review and update the web page and social media pages of the Corporation.
Develop a social media strategy that collaborates with marketing, public relations and event and campaigns.
Create timely and engaging content optimized for platform used for intended audience.
Monitor sites for customer service opportunities and initiate conversations on behalf of the Corporation.
Create engaging and professional visuals that reflect the Corporation's brand.
Customize social media pages (ex. Facebook, Twitter, Google+, LinkedIn, YouTube), create original content etc.
Create and manage all published content (images, video and written).
Conduct online advocacy and open stream for cross-promotions.
Design, create and manage promotions and social ad campaigns.
Compile report for management showing results.
Engage in social media dialogues and answer questions where appropriate.
Monitor online ratings and respond accordingly.
Monitor trends in Social Media tools, applications, and channels.
Identify and report threats and opportunities in user generated content surrounding the business.
Analyse campaigns and translate anecdotal or qualitative data into recommendations and plans for revising the Social Media campaigns.
Monitor effective benchmarks (best practices) for measuring the impact of Social Media campaigns.
Analyse, review, and report on effectiveness of campaigns in an effort to maximize results.
Job Requirement
Digital Marketing Officer Post
Bachelor's degree in Marketing Management, Digital Marketing related fields with four (4) years of demonstrated experience.
Required Expertise and Skills:
Excellent writing skills and verbal communication abilities;
Attention to detail and ability to multitask and manage multiple projects;
Strong analytical thinking and problem-solving abilities;
Capable of identifying, attracting and engaging target audiences;
up-to-date knowledge of digital marketing trends and developments;
creative in devising informative, engaging and motivational digital campaigns;
proven marketing experience on different digital platforms;
experience with leading and managing social media marketing campaigns;
Director, Human Resources Post
Master's/Bachelor's degree in human resource management or related fields with concentration/specialization in Human Resource Management with 10/12 years of demonstrated experience out of which 4/5 years in a managerial position.
Preferred Skills and Experience:
Work experience as a Chief HR Officer, HR Manager or similar role
People oriented and results driven
Experience in strategic planning
In-depth knowledge of all HR functions
Ability to architect strategy along with leadership skills
Demonstrable experience with Human Resources metrics
Excellent active listening, negotiation and presentation skills
Knowledge of HR systems and databases
Good understanding of the Ethiopian labour legislation
Excellent leadership abilities
Communication and problem-solving skills
Certification in HR is a plus
Chief Geologist Post
MSc/BSc Degree in general Geology, Geochemistry, Economic Geology, Geochemistry or other geo-sciences fields with at least 10/12 years demonstrated in the field experience out of which 4 years in a supervision/ senior position.
Required expertise and skills:
Working knowledge of GIS systems and different geochemical and resource modeling software programs (GEMCOM, SURPAC, ArcGIS, DATAMINE, LEAPFROG etc).
Very good verbal and report writing skills.
Knowledge of a range of deposit type and their mode of occurrence.
Experience across the upstream value chain, from new business development, through exploration and appraisal to production.
Knowledge of reserve calculation and categorization at different scale.
Economic and profitability assessments of a deposit.
Knowledge of using advanced computer skills, 3-D modeling.
Manager, Exploration and Development Post
MSc/BSc degree in general Geology, Geochemistry, Economic Geology, Mining Engineering or related fields with a minimum of 12/14 years of demonstrated experience in the field out of which 3 years in a senior managerial position.
Required expertise and skills:
Experience in exploration and development within the mining industry in Ethiopia.
Broder private sector and international experience is favourable.
Strong leadership and team management skills.
In-depth knowledge of exploration techniques, geological modeling, and resource estimation methods.
Familiarity with National and International mining regulations and environmental standards.
Proficiency in using geological software and data analysis tools.
Excellent project management skills, including planning, budgeting, and resource allocation.
Strong analytical and problem-solving abilities.
Excellent written and verbal communication skills.
Ability to work collaboratively with cross-functional teams and stakeholders.
Willingness to travel to project sites as required.
How to apply for Ethiopian Minerals Corporation Jobs 2023?
Interested applicant who meets the above requirements should submit their applications with relevant documents and CV not returned within 8 (Eight) working days from the date of this vacancy announcement to EMC Main office, Corporate Human Resources Development & Management Dept., Addis Ababa
Address: 22 Mazoria Back to Awraris Hotel
Tel: 0116611362