Ethiopian Airlines Job Vacancy 2022 [Experienced Only]: A total of 01 "Strategic Sourcing Specialist" vacancies for Experienced only Candidates. Applicants must apply before May 06, 2022. The Ethiopian Airlines is currently located at Addis Ababa.
Ethiopian Airlines Job Vacancy 2022 – Ethio Jobs. The Ethiopian Airlines looking for "Strategic Sourcing Specialist" Vacancy. Ethiopian Airlines has released the job notification to hire the candidates who completed a Degree in B.A. may apply on or before May 06, 2022.
Ethiopian Airlines has published an employment notification April 30, 2022 in Addis Zemen regarding the currently vacant post on various posts. Therefore, interested Ethiopia Govt job seekers must apply before the closing date. Ethiopian Airlines Job Vacancy 2022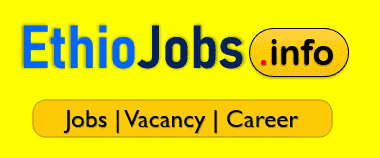 Ethiopian Airlines Job Vacancy 2022
Ethiopian Airlines Job Vacancy 2022 A total of 01 vacancy for Experienced only.
Position
Strategic Sourcing Specialist
Total Vacancy
01
Opening Date
April 30, 2022
Closing Date
May 06, 2022
Job Location
Addis Ababa
Salary
Per the organization's salary scale
Requirements
Experienced Only
Job Vacancy Summary
Hiring Authority: Ethiopian Airlines
Organization Type: Government
Employment Type: Full time
Total Vacancy: 01
Experience: Experienced Only
Closing Date: May 06, 2022
Application Process: Offline
Position: Strategic Sourcing Specialist
For more information: 0900626542
Official Website: www.ethiopianairlines.com
Essential Responsibilities
Performs supplier availability and capability market studies.
Develops Requests for Proposals (RFPs).
Negotiates with vendors, identifies risks, and recommends changes to contractual language.
Develops and enhances processes and procedures for strategic sourcing.
Assists senior team members in preparing management reports and conducting regular team meetings.
Conducts and reviews supply chain spend analysis, builds cost models, and conducts costing studies for identified opportunity areas.
Develops supply chain and costing reports in collaboration with business unit managers.
Manages vendor relationships and establishes strategic partnerships with key suppliers.
Establishes vendor management process and scorecard, and conducts periodic business reviews.
Qualification Requirements
Degree or Diploma in Strategic Sourcing, Purchasing, or related fields
Minimum 1 year experience in supply chain management, strategic sourcing, procurement, or material management in mid-sized to large organizations
Strong understanding of sourcing requirements to support ECCS
Ability to form and maintain effective internal and external relationships
Excellent communication and interpersonal skills
Advanced analytical skills; understanding of ERP transactional data and process flows; working with data
Proficiency in MS Suite of software; Power BI; and developing management level presentation
Solid understanding of contracts
How to apply for Ethiopian Airlines Jobs 2022?
Applicants are required to submit their application letter & copy of credentials at ECCS' head office, ET Village (ARABSA), not later than May 06, 2022
Contact: Wro. Etsub Gizaw, Tel- 0900626542 for further explanation
First Download the Vacancy Notification [PDF]
Read the vacancy announcement carefully.
Check the vacancy details with eligibility.
Prepare your CV or Application Details for Ethiopian Airlines Job Vacancy 2022.
Finally, apply as instructed by the authority.