Customs Commission Ethiopia Job Vacancy: Engineering Ethiopia Job Vacancy 2021. There are currently 50 vacancies at the Customs Commission for fresh graduate and experienced candidates.
Recently the Customs Commission, Ethiopia has published an employment announcement regarding the currently vacant position on Engineering Posts. Therefore, applicants interested in the Ethiopian Govt. job seekers must apply before the closing date.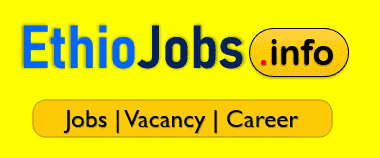 Engineering Ethiopia Job Vacancy 2021
Customs Commission Ethiopia Job Vacancy 2021
Who can apply?
Engineering Degree or Diploma
Total Vacancy
50
Opening Date
November 06, 2020
Closing Date
November 13, 2020
Job Location
Addis Ababa
Salary
ብር 15743, 9246, 4828
Requirements
Fresher's and Experienced Only
Vacancy Announcement Summary
Origination Name: Customs Commission, Ethiopia
Type of Organization: Government 
Educational Qualification: Engineering Degree or Diploma.
Term of Employment: Permanent 
Job Duration: Full time
Location: Addis Ababa
Position Name: Engineering
Deadline: November 13, 2020
Salary: ብር 15743, 9246, 4828
Total Variety of Positions: 26
Fresher's Vacant Post: 22
Experienced Vacant Post: 28
Application Process: in person
Profession: Computer Science , Information Science , Information Technology , Electrical Engineering , Software Engineering , Computer Engineering , Bio-Chemical Engineering , Journalism , Language and Literature , Communication , Electrician , Secretary , Office Administration.
How to apply?
Interested applicants should submit their CVs as prescribed in the employment notification. Along with supporting documents (educational) in-person to the Customs Commission or via mail address.
Step 1: Download the Vacancy Notification [PDF]
Step 2: Read the vacancy announcement carefully.
Step 3: Check the job requirements, education, and experiences.
Step 4: Prepare your CV or Resume according to the requirements.
Finally, apply as instructed by the authority.