Ardaita Agricultural Vocational Education and Training (AATVET) Job Vacancy 2021. According to this new vacancy announcement, there are a total of 11 positions. Jobseeker waiting for AATVET job announcement may apply on or before April 8, 2020.
Ardaita Agricultural Vocational Education and Training (AATVET) College is one of the federally administered colleges under the Ministry of Agriculture (MoA). The college was established in March 1984, E.c. It was formerly known as Yekatit 25 Cooperative Institute'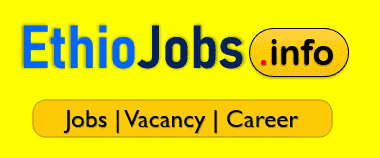 Ardaita ATVET College Job Vacancy 2021
It is located in Gedeb Hssasa woreda, West Arsi Zone of the Oromiya National Regional State. In addition, it is about 305 kilometers far away from the southeast of Addis Ababa
Position
Plant / Natural Resource, Law, Health Sciences, Laboratory Technician, Journalism, Language and Literature, International Relations, Political Science, Pharmacist
Total Vacancy
11
Opening Date
26 March 2020
Closing Date
8th April 2020
Job Location
Gedeb Hssasa
Salary
as per scale
Requirements
Fresh Graduate and Experiences
Vacancy Announcement Summary
Origination Name: Ardaita ATVET College
Type of Organization: Agricultural Vocational Education and Training
Administrated by: Ministry of Agriculture (MoA)
Educational Qualification: 8 or 10 or 12 Grade/ Degree and Diploma in related fields.
Term of Employment: Permanent 
Job Duration: Full time
Total Vacancy: 11
Salary: ብር 2628 to ብር 11000
Application Process: in person, or by mail, or by e-mail
Relevant Experience: 0 to 4 Years
How to apply?
Interested applicants should submit their CVs as prescribed in the employment notification. Along with supporting documents (educational) in-person to the Ardaita ATVET College authority or via mail address.
Step 1: Download the Vacancy Notification [PDF]
Step 2: Read the vacancy announcement carefully.
Step 3: Check the job requirements, education, and experiences.
Step 4: Prepare your CV or Resume according to the requirements.
Finally, apply as instructed by the authority.