Akaki Kela Health Center Job Vacancy 2020: Akaki Kela Health Center is located at Addis Ababa Ethiopia. Jobseeker looking for NGO Jobs must apply before March 13, 2020.
Recently the Akaki Kela Health Center has published an employment announcement regarding the currently vacant position on various posts. Therefore, interested NGO job seekers must read the job announcement and apply accordingly.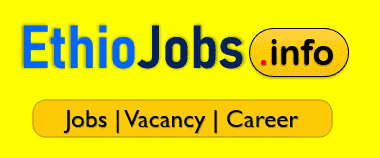 Akaki Kela Health Center Vacancy 2020
About: Akaki Kaliti sub city is one of the HIV spots in Addis Ababa. Akaki Kela Health Center provides free comprehensive HIV care services including therapy, treatment, counselling, testing, condom promotion and distribution
Position
List given below
Total Vacancy
12
Opening Date
14 March 2020
Closing Date
26 March 2020
Job Location
Addis Ababa
Salary
As per scale
Requirements
Fresh Graduate and Experienced
Job Vacancy summary
Name of the organization: Akaki Kela Health Center
Organization Type: NGO
Location: Akaki Kaliti
Employment Type: Contract & Permanent
Educational Qualification: Degree and diploma in related fields.
Total Vacancy: 12
Experience: Fresh Graduate and Experienced Only
Closing Date: 26 March 2020
Position: Cleaning, Secretary, Information Technology, Office Administration, Library and Information Science, Record Management, Accounting, Laundry
How to apply?
Interested applicants should submit their CVs as prescribed in the employment notification. Along with supporting documents (educational / career-related) in-person to Akaki Kela Health Center office or via mail address.
First Download the Vacancy Notification [PDF]
Read the vacancy announcement carefully.
Check the vacancy details with eligibility.
Prepare your CV or Application Details.
Finally, apply as instructed by the Authority.