Walia Steel Industry Job Vacancy 2022 [Experienced Only]: A total of 01 "Import/Export Manager" vacancies for Experienced only Candidates. Applicants must apply before July 26, 2022. The Walia Steel Industry is currently located at Oromia.
Walia Steel Industry Job Vacancy 2022 – Ethio Jobs. The Walia Steel Industry looking for "Import/Export Manager" Vacancy. Walia Steel Industry has released the job notification to hire the candidates who completed a Degree in B.A. may apply on or before July 26, 2022.
Walia Steel Industry has published an employment notification July 17, 2022 in Addis Zemen regarding the currently vacant post on various posts. Therefore, interested Ethiopia Govt job seekers must apply before the closing date. Walia Steel Industry Job Vacancy 2022.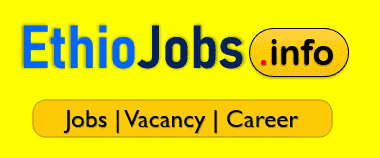 Walia Steel Industry Job Vacancy 2022
Walia Steel Industry Job Vacancy 2022 A total of 01 vacancies for Experienced only.
Position
Import/Export Manager
Total Vacancy
01
Opening Date
July 17, 2022
Closing Date
July 26, 2022
Job Location
Oromia Regional State, Sebeta/ Alemgena, on the way of Butajira road where the factory is located.
Salary
Negotiable
Requirements
Experienced Only
Job Vacancy Details
Hiring Authority: Walia Steel Industry
Department: HR Department
Organization Type: Private
Employment Type: Full time
Position: Import/Export Manager
Total Vacancy: 01
Closing Date: July 26, 2022
Application Process: Online
For more information: 0113870844/43
Job Summary
The Import/ Export Manager is responsible for the overall management of the operations of the Import/ Export department of the company that the day-to-day operations are consistent with the overall strategy and mission of the company. He/ She is responsible for the planning and execution of the company's strategic and operational plans with respect to the Import/ Export operations.
Major Responsibilities:
Consultation of the clients regarding insurances, duties and taxes;
Monitoring of the shipments to ensure the compliance of regulations;
Search for possibilities to reduce taxes;
Maintenance of customer relations and participation in the organization's sales activities;
Assessment of new marketing and sales opportunities as well as presentation of those estimations to the respective managements;
Ensuring the efficiency and effectiveness of imports and exports;
Ability to make decision on sound judgment;
Knowledge of human resource management and financial management;
Knowledge of report writing and performance evaluations
Good communication and interpersonal skills;
Others required as appropriate.
Job Requirement:
Required qualification: MBA/BA in Business Management, Accounting and Finance, Marketing or related field of study.
Experience: Minimum 4/6 years of relevant experience out of which 3 years as Import/ Export Manager or similar senior Management positions. Experience in Coffee export is more preferable.
How to apply for Walia Steel Industry Jobs 2022?
Interested and qualified applicants can submit their CV, non-returnable copies of credentials and testimonials with application letter within 07 working days in person or Email.
Our Address: – Email; vacancy@sig-et.com
Phone No: 0113870844/43